Their journeys to joining Orbital as engineers may be as diverse as they are, but the joint mission is clear: to tackle the existential crisis of climate change with the power of the tides.
Tiphaine Cazenave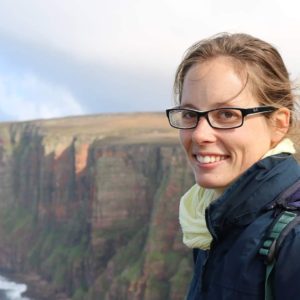 Orbital's Hydrodynamics/Mechanical Engineer Tiphaine Cazenave is from Brittany, France and has a degree in Mechanical and Aero Technical Engineering from the ISAE-ENSMA, France. She discovered marine renewables after a four-month internship and developed an affinity for the daily challenges of this developing industry.
After finishing her degree, Tiphaine accepted a year-long position as a Calculation Engineer Consultant for the car industry while saving up for a master's in Marine Renewable Energy from The International Centre for Island Technology (ICIT) in Orkney, the specialist arm of the School of Energy, Geoscience, Infrastructure and Society at Heriot-Watt University. Upon completion of her master's, Tiphaine completed a dissertation on the impact of waves on Orbital's SR2000 turbine and has been part of the team ever since, splitting her time between the mechanical team working on structural modelling and the hydrodynamics team.
She appreciates working for a small company, where it is easier to see how everybody's part fits in the general team effort, especially one where she can work in close proximity to the sea, with the knowledge that her work is a little step in the fight against the global climate crisis.
Lorna Slater
Lorna Slater's employment at Orbital Marine Power ended in June 2021.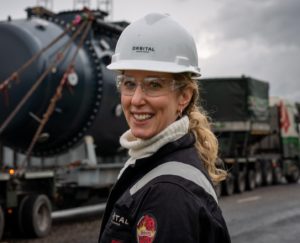 Lorna Slater, Orbital's Engineering Project Manager, grew up near the Rocky Mountains in the oil town of Calgary in Canada. She earned a master's degree in Electro-Mechanical Design Engineering from the University of British Columbia in Vancouver and a week after she handed in her thesis she bought herself a one-way ticket to the UK after learning that there was (and still is, she says) a shortage of engineers.
After working on robotic telescopes and automated machinery for the bio-medical and semi-conductor industries, Lorna moved to marine renewable energy in 2014. Since then, she has worked on control and instrumentation systems, managing projects in both wave and tidal energy. Her latest role is managing the design and delivery of the two 1 MW powertrains for the Orbital O2 tidal turbine: soon to be the most powerful and advanced tidal turbine in the world.
While Lorna definitely doesn't recommend building a turbine during a global pandemic, "it can be done, and it shows the strength and commitment of the renewable energy industry" she says. "I'm looking forward to a green industrial revolution in Scotland where we keep our shipyards, fabricators and supply chains busy building the machines that will take us into a sustainable future."
Lindsey Amos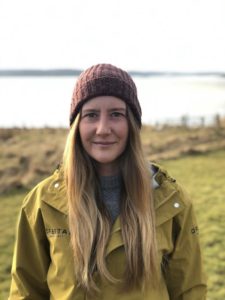 With a background in Applied Mathematics, our Loads and Control Engineer, Lindsey Amos embarked on a career in engineering after earning a master's degree in Computational Aeronautics from Imperial College, London. She gained cutting edge experience in simulation engineering over seven years while working for Red Bull Racing Formula 1 Team, before deciding to apply her knowledge to improving emerging renewable energy technology.
In 2015 Lindsey joined the Centre for Doctoral Training in Wind and Marine Energy Systems at the University of Strathclyde, where her research focussed on the dynamic control of wind turbines and their aerodynamic interactions within an offshore farm setting. She was thrilled at the chance to join Orbital in June 2020, where she uses her understanding of wind turbine control techniques in optimising the performance of the O2, both in terms of energy capture and the loads the structure experiences. There's a lot to be modelled, measured and understood about Orbital's unique floating dual-rotor turbine and the tidal environment, then honing the operation to optimise the O2 and future turbines.
"It's easy to find passion and motivation for the work because reducing the cost of tidal energy through research and development has such a clear link to delivering a cleaner energy future in the face of our existential sustainability and climate crisis", she says. "Plus, the O2 is a fascinating and very cool piece of kit!"